11/03
I didn't plan to do so..but suddenly just wanted to take photos of him for some reason...
I've been wanting to see him in silver wigs for a long time, so tried a new wig that just arrived yesterday on him..and was surprised how beautiful he turned out.
I don't mean to believe in that sort of thing, but he certainly knows what to do every time...like he looked colder in army uniform before...
I kept 27 photos this time, only deleted a few. This is probably the first time I ever keep this many photos, for a single doll.
小夏同学你傲骄了XD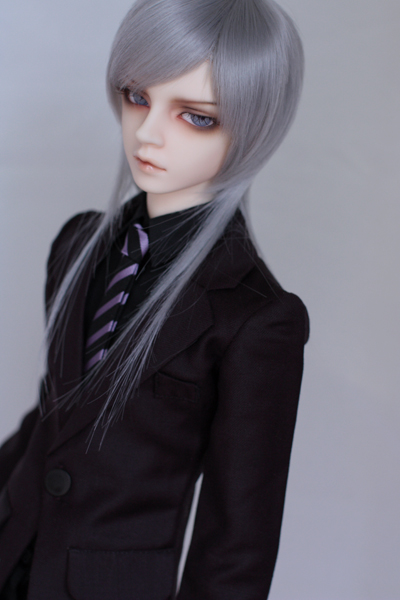 In the end Aroma's beautifulness made me wanna do something bad to him.><
Only to this degree tho...I didn't feel right to expose his body too much...XD